PANPACH (Paediatric and Congenital)
Overview
PASCAR TASK FORCE: PANPACH (Paediatric and Congenital)
Task Force Chair Person: Professor Sulafa Ali (Sudan): sulafaali2000@gmail.com
Past Task Force Chair Person: Professor Liesl Zuhlke (South Africa)
Secretary: Doctor John Musuku (Zambia) jmusuku2001@yahoo.co.uk
Treasurer: Doctor Wilson Sadou (Nigeria)
South: Professor Ana Mocumbi (Mozambique) amocumbi@gmail.com
Central/North: Professor Sulafa Ali (Sudan): sulafaali2000@gmail.com
Publications
Hasan BS, Bhatti A, Mohsin S, et al. Recommendations for developing effective and safe paediatric and congenital heart disease services in low-income and middle-income countries: A public health framework. BMJ Global Health 2023;8:e012049. doi:10.1136/ bmjgh-2023-012049 (click here to read and download)

Dougherty, S. Okello, E & Mwangi, J. et al. 2023. Rheumatic Heart Disease. JACC Focus Seminar: Trpoical Medicine. 81: 1. (click here to read and download)
Ali, SKM. 2023. Rheumatic heart disease control: the time for a paradigm shift. Sudanese Journal of Paediatrics. 22:2 (click here to read and download)
Newman, B & ah Cho, Y. 2010. Left Pulmonary Artery Sling-Anatomy and Imaging. Elsevier. 31: 158 - 170. (Click here to read and download)
Prof Liesl Zuhlke. PANPACH: The First Independent Paediatric Workshop of the Pan African Network for Paediatric and Congenital Heart. CardioPulse, 15 December 2017 (click here to download)
Status and Challenges of Care in Africa for Adults With Congenital Heart Defects. Frank Edwin, MB, ChB, Liesl Zühlke, MB, ChB, Heba Farouk, MD, ...
First Published July 11, 2017 Meeting Report (click here to download)
Humbert, M. Kovacs, G & Hoeper M et al. 2022. 2022 ESC/ERS Guidelines for the diagnosis and treatment of pulmonary hypertension. European Heart Journal 2022 00, 1 -114. (Click here to download)
Corporate Support and Partners
News and Events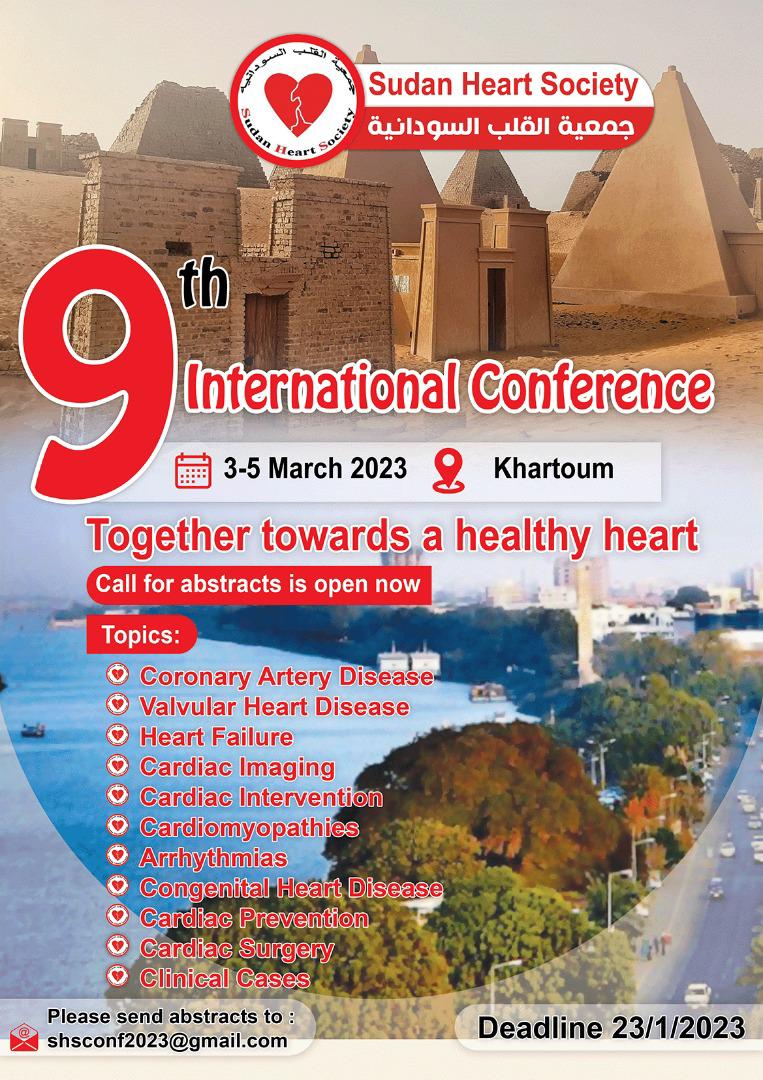 ---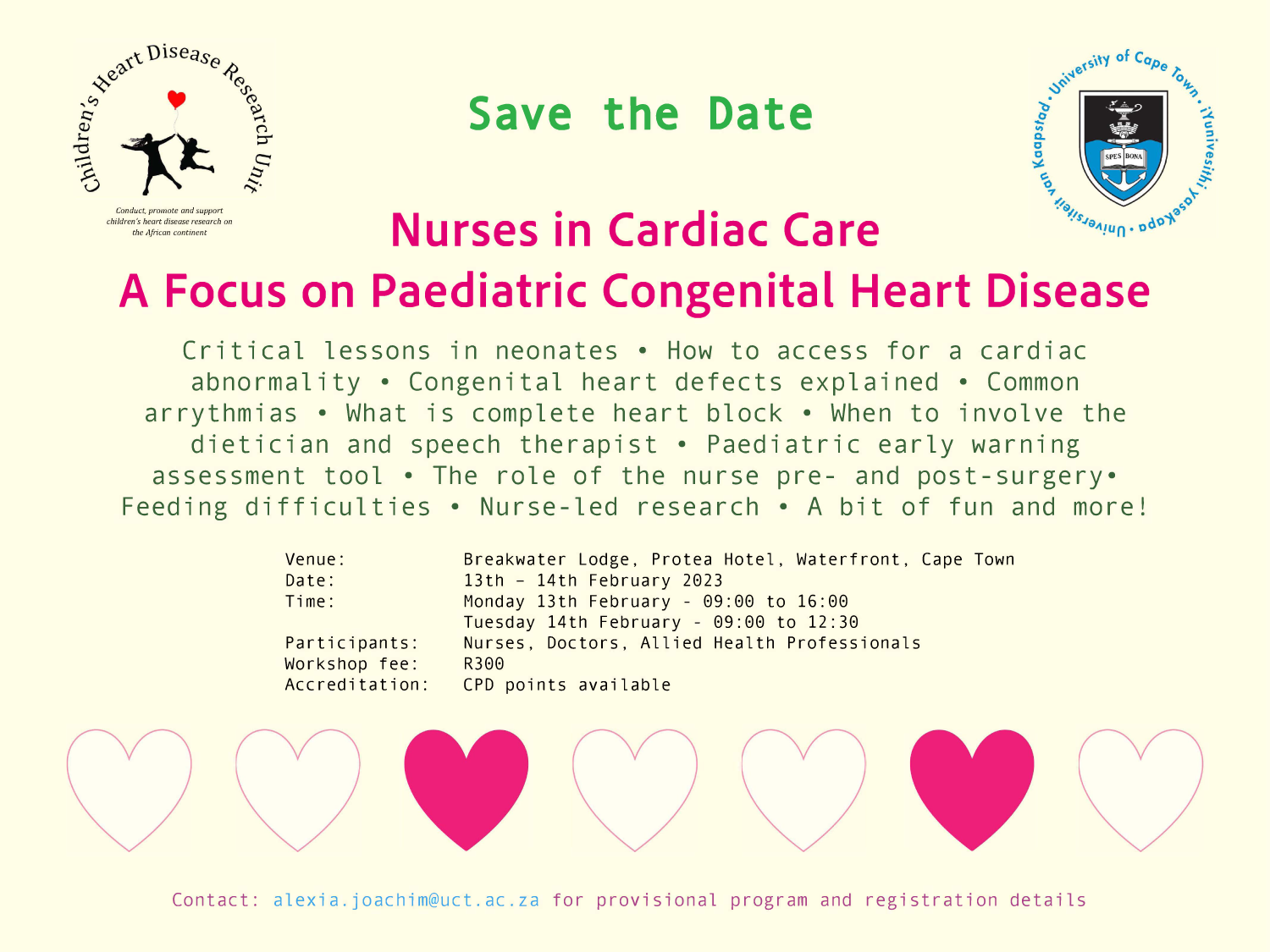 ---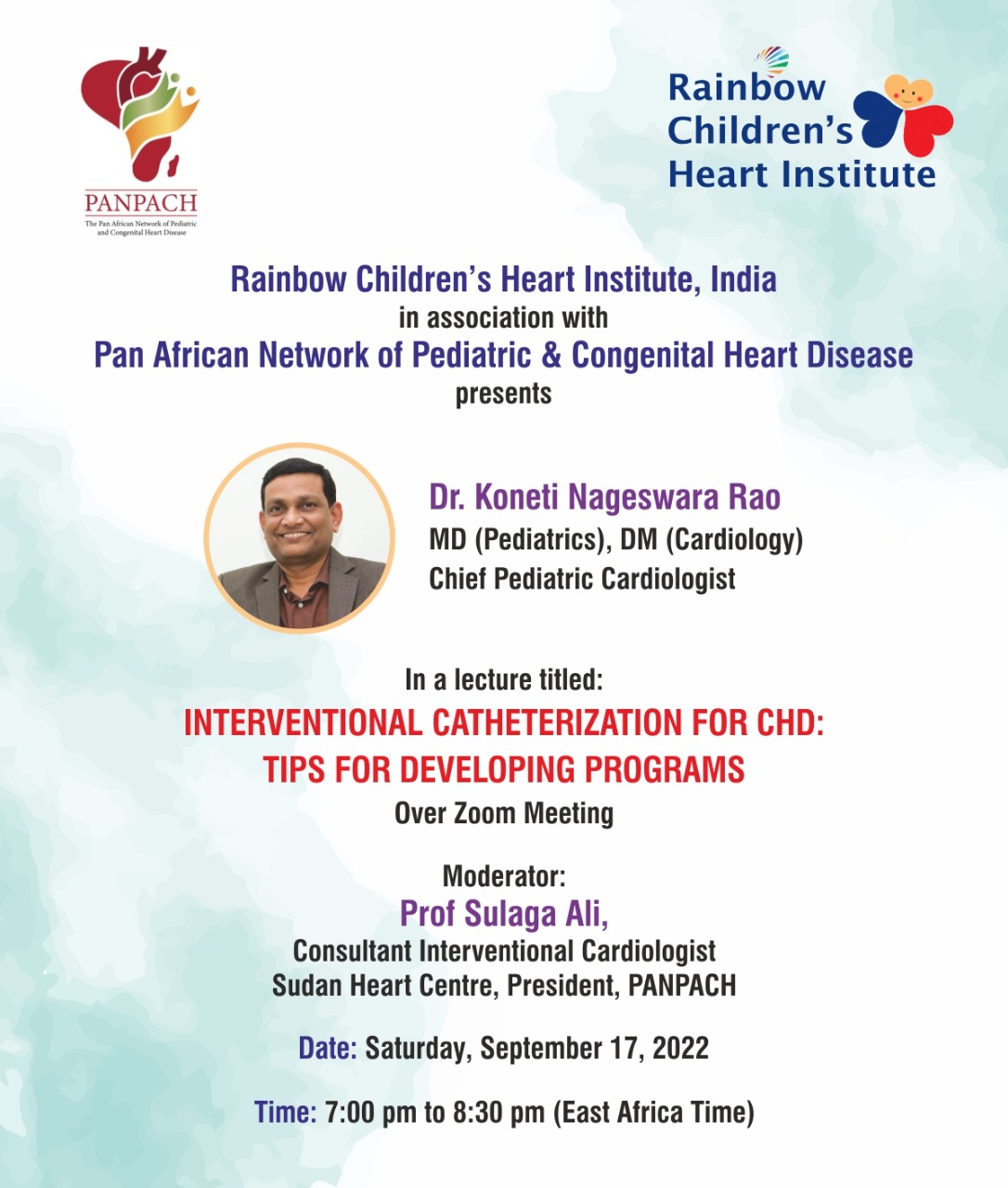 ---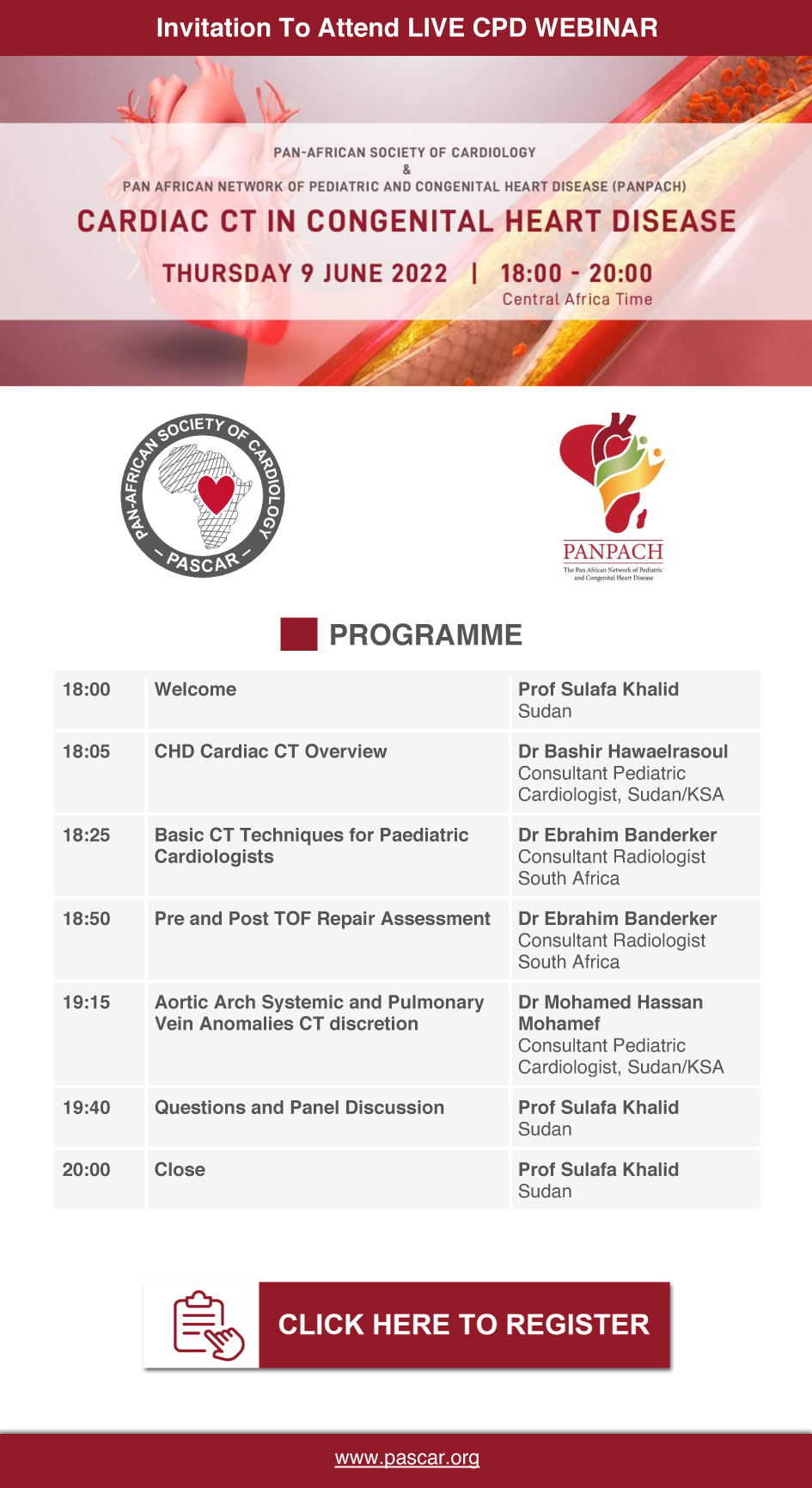 ---
CHILDREN'S HEARTLINK FELLOWSHIP IN PEDIATRIC CARDIAC SCIENCES
Children's HeartLink, Amrita Institute of Medical Sciences in Kochi, India and Institute Jantung Negara in Kuala Lumpur, Malaysia are launching a Fellowship in Pediatric Cardiac Sciences for professionals from low- and middle-income countries.
The fellowship will have three subspecialty tracks: pediatric cardiology, pediatric cardiac surgery and pediatric cardiac intensive care.
Please click here for more information and about how to apply.
Expected commencement date July 2018
Application deadline: May 31, 2018
Communication, Toolkit and Resources