PASCAR First PASCAR First All Africa Cardiac Imaging Conference (Khartoum, Sudan)
03 June 2016 | PASCAR First All Africa Cardiac Imaging Conference (Khartoum, Sudan)
In February 2016 Prof. Karen Sliwa participated as an invited speaker at the PASCAR First Cardiac Imaging conference, which took place jointly with the Sudan Heart Society's Fourth International Conference, in Khartoum, Sudan. Thirty three international faculty members representing the US, Europe, Asia, Africa and the Arab world contributed to the academic programme. As the spectrum of cardiac pathology mirrors the South African situation, with a large burden of rheumatic heart disease, dilated cardiomyopathy, hypertension and coronary artery disease, the four South African faculty members had much to exchange and share with local delegates. A surprising feature, certainly for a cardiology meeting, was the large number of female delegates who actively contributed, both as audience and faculty members. The congress was enriching as we experienced the unique Afro-Arab culture and the beautiful location of the confluence of the Blue and White Nile rivers. Prof. Sliwa also had the opportunity to have longer research meetings with several of her students, who all participated as invited speakers in the program. She met with Dr. Dike Ojji (Postdoctoral fellow), Dr. Anastase Dzudie (Postdoctoral fellow) and Dr. Mahmoud Sani (Hatter African PhD student).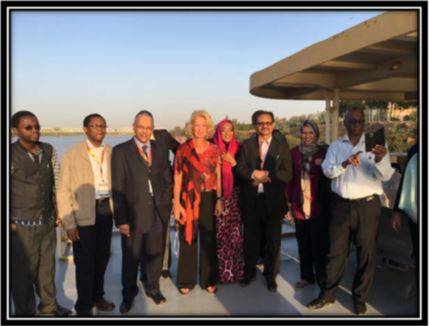 Prof Sliwa with Prof A. Ziada, President Sudan Heart society (3rd from the left) and Dr Saad Subahi, PASCAR Vice-President North on a barge on the Nile.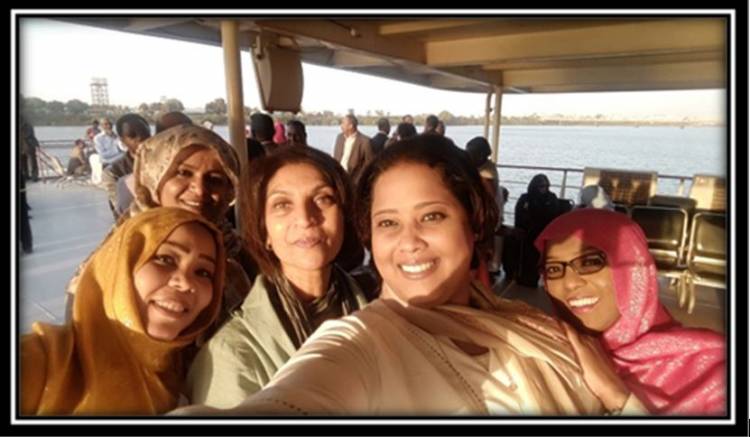 Dr Dina Fadl Elsied (front), a cardiology fellow who hopes to continue her training at UCT, with some of the many female members of the Sudan Heart society and Dr Sajidah Khan (cardiologists from South Africa).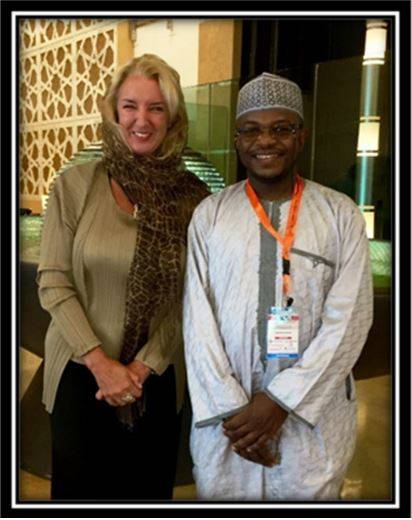 Prof Sliwa with Prof Mahmoud Sani from Kano, Nigeria. Prof Sani is currently working towards a PhD on acute heart failure through the University of Cape Town.
---